Well, not new, but new to me. I was browsing pinterest and chucking goldfish crackers at my kids to keep them content, and I found this new blog.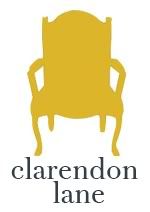 Her husband is in the military too, she's also from Arizona, and we have pretty much the same taste as far as color scheme goes. I love the pantry door she just repainted.
Speaking of pantry doors, I recently installed my new ones. "One's" being plural. They're french doors and I can't WAIT to show you a pic. Head on over to Katie's blog and give her some love!