Remember that inspiration room I shared with you a while back of what I was thinking of doing to Paysens room? Here it is again if you missed it...
I set out to achieve the look of this room but the guts of an actual bedroom instead of play room. I loved the colors and the board and batten and that chalk board. I tweaked a few things but I still think it's pretty spot on as far as the over all look. This is what her room looked like when we moved in.
And this is what it looks like now.
Paysen has one puny window in her room and one ceiling fan light. I originally went with the light pink on top like the inspiration picture but with very little natural lighting, I decided the colors were too close and wanted more of a contrast. So I went with a dark gray Behr color called anonymous. The board and batten is painted my go to white color, swiss coffee. Every piece of furniture that is white in my house is painted swiss coffee.
I searched the internet for tutorials on board and batten. I already had the basic plan in my mind. If you don't think you could ever do this yourself, think again. It was the easiest project I've done. I even had the boards cut for me at Lowes (Home Depot said they wouldn't do it) so all I had to do was measure, make sure the boards are level and finish nail them to the wall with an air compressor. If you want a tutorial, go
here
. The only difference was I ripped out my old baseboards and used more mdf.
For the bedding, I used Paysens old white comforter, her pink sheets, and the dust ruffle (two layered on top of each other) which were all from the Simply Shabby Chic line at Target. I made the gray duvet and pillow using a sheet set from Ikea.
Her dresser is one of my favorite things in her room. I swiped it from my sister Tara and repainted the stripes the same gray color as the top of the room.
It has antique door nobs for pulls. I set her pink chippy windows on top of the dresser because I literally can't put them anywhere else in the room due to the board and batten.
I still need to make the chalk board and find a cute lamp for the dresser but I think that's about it and her room will be done. Thank goodness because I've been dying to finish my master bedroom!
Linking up to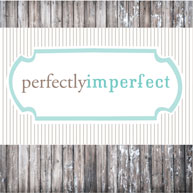 And Jennifer Rizzo
here